Print Accessories
Swift Color represents affordable and professional on-demand label printers. Their broad product range contains, inter alia, the SCL-4000D and SCL-4000P, a printer that works with pigment-based inks. Labelmate offers Color printing solutions that increase the autonomy of your printers and fasten the labelling process.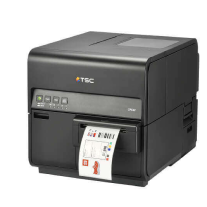 SWIFT-COLOR-SCL-4000D-4000P
SWIFT-COLOR-SCL-4000D-4000P
printer accessoires
VIP Color SCL 4000D/P + UNI CAT
The Swift Color SCL4000D/P can be linked to a UNI-CAT label rewinder. Your label rolls will be wound on a tight roll, and will be ready to use. This video gives a clear view of the process.
Compare our products
| P/N | Model | Description | Max label width | Max roll diam | Max weight |
| --- | --- | --- | --- | --- | --- |
| LMR042 | UNI-CAT-STANDARD | Standard for 76mm cores (38/40/44/50/70/100mm available) | 155 mm | 300 mm | 8 KG |
| LMR043 | UNI-CAT-ACH | Adjustable Core Holder for using any core diameter between 25 & 101 mm. | 155 mm | 280 mm | 7 KG |
| LMR044 | UNI-CAT-CHUCK | Easy-Loading Quick- Chuck for 76mm cores (38/40/44/70mm available) | 170 mm | 300 mm | 10 KG |
| LMR049 | UNI-CAT-XL | Easy-Loading Quick-Chuck for 76mm cores and 400 mm rolls | 170 mm | 400 mm | 14 KG |
| LMR057 | TWIN-MATRIX-6-R/L | Right to Left paper path, for colour printers | 170 mm | 2 x 220 mm | 2 x 5 KG |
| LMX579 | UNIVERSAL- ALIGNMENT PLATE | | | | |